802 Self Storage
Nestled in the Green Mountains of Central Vermont, 802 Self Storage (formerly Mad River Park Self Storage) is located in Mad River Park in the Town of Waitsfield and offers a variety of sizes with storage units ranging from a 5 x 10 ft to a 10 x 32 ft. Our facility is accessible 24/7 and provides convenient, affordable outdoor storage with easy accessibility for storing furniture, appliances, vehicles, yard supplies, etc.
Self Storage in Central Vermont
We offer many different custom sizes to fit our client's need: from 5'x10' up to 10'x32'.
Please
call
or
contact us
to tell us your requirements and allow us to provide you with custom pricing that fits our clients' needs.
CONTACT US
802 Self Storage
P. O. Box 2008
182 Mad River Park
Waitsfield, VT  05673
Office Hours:
Monday-Thursday, 8a - 5p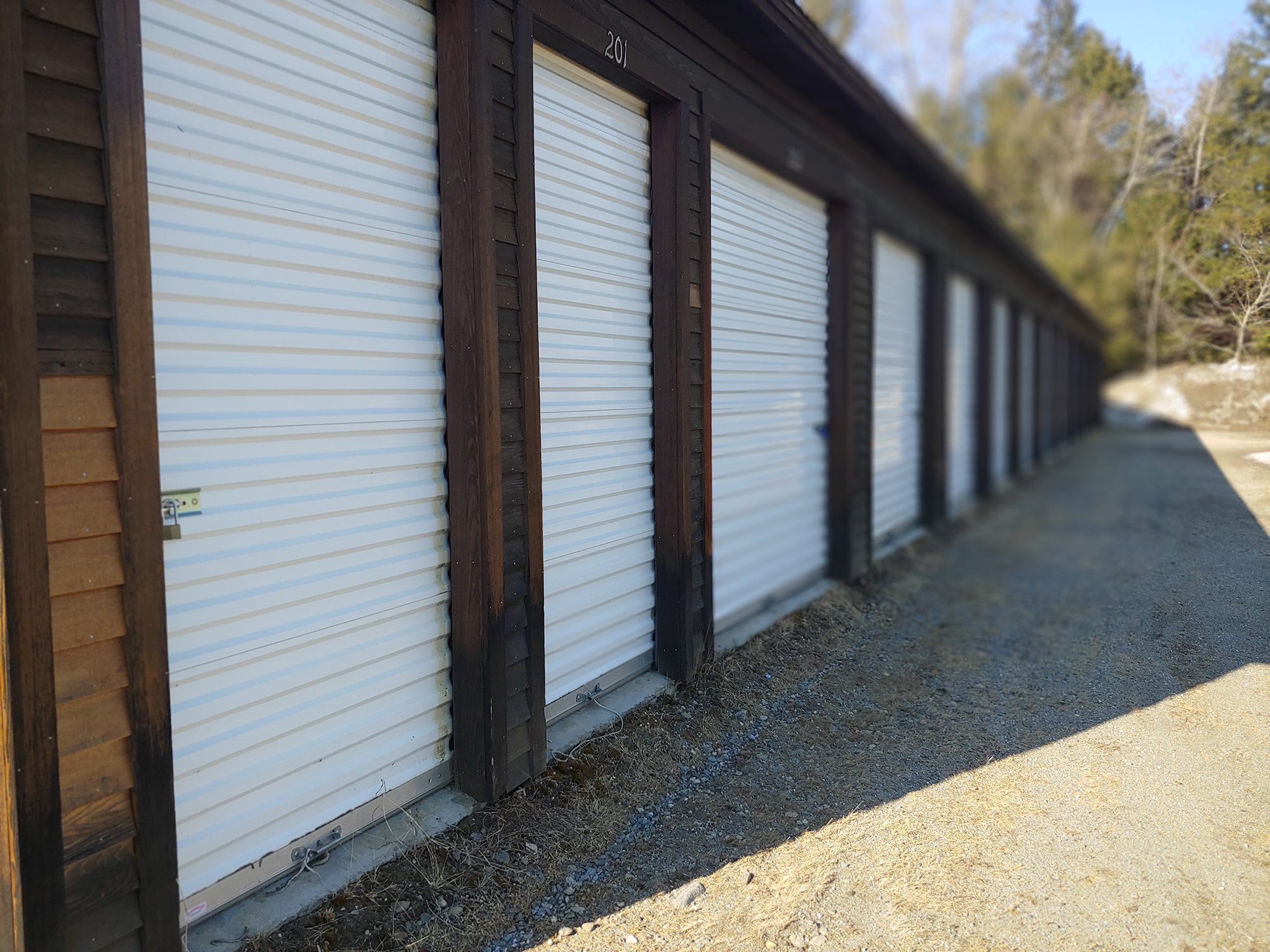 Got questions? We've got answers.
If you can't find the answer here, please
contact us
.
We accept all major credit cards. A deposit is required upon lease agreement.
Each storage unit has a rolling garage door that has a latch on it for a lock of your choice. You will need to provide your own lock to secure your unit.
You have access to your storage unit 24 hours a day, 7 days a week. You can access it anytime you need.
We don't have any time limitation on our units. We charge monthly on the first of the month and auto renew the rental each month. You can rent a unit for 2 months or 20 months.